Why the Collaborative is Different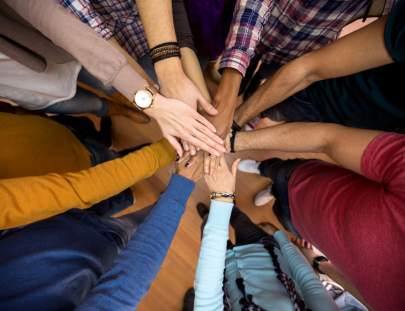 The strength of the Collaborative lies in the diversity of membership and the commitment of members.
Membership is by invitation only and members must show a sincere interest in cooperating to find mental health care solutions for our community. Four annual meetings provide a forum for local government entities, mental health care providers, community leaders and funders to:
Identify gaps in the mental health care continuum and search for innovative ways to fill those gaps.
Facilitate interagency relationsips and cooperation, thereby decreasing turf issues, service duplication, and misallocation of funding.
Project a united front with local and State government.
Encourage early identification of emerging mental health concerns in our community.
Educate funders of opportunities to improve the lives of the mentally ill in our community.
Who We Are
Our Mission is to establish a continuum of care for mental health made up of private and public funders, mental health providers and individuals who work in collaboration to increase access, decrease duplication, and facilitate community wide support of mental health issues.
Our Vision is to provide a seamless delivery of mental health services unlike any other in the state of Florida. The Collaborative seeks to engage and build trust among individuals, funders, government agencies, law enforcement and mental health providers to transform the continuum of care into an effective system. The vision of the Collaborative is succeeding because of the inclusive, cross-sector approach adopted by its founders and members.